What Are VoIP Phones?
Once you've decided cloud phones or VoIP (Voice over Internet Protocol) phones are the best solution for your business communication needs, it's time to research which devices to use. VoIP allows for the transmission of voice and multimedia content over an Internet connection rather than traditional phone lines. With VoIP, your employees can make phone calls from advanced technology VoIP phones, smartphones, other mobile devices, and computers. The integration advanced technology with VoIP hardphones and softphones means your business customize a communications strategy to meet your unique requirements and budget.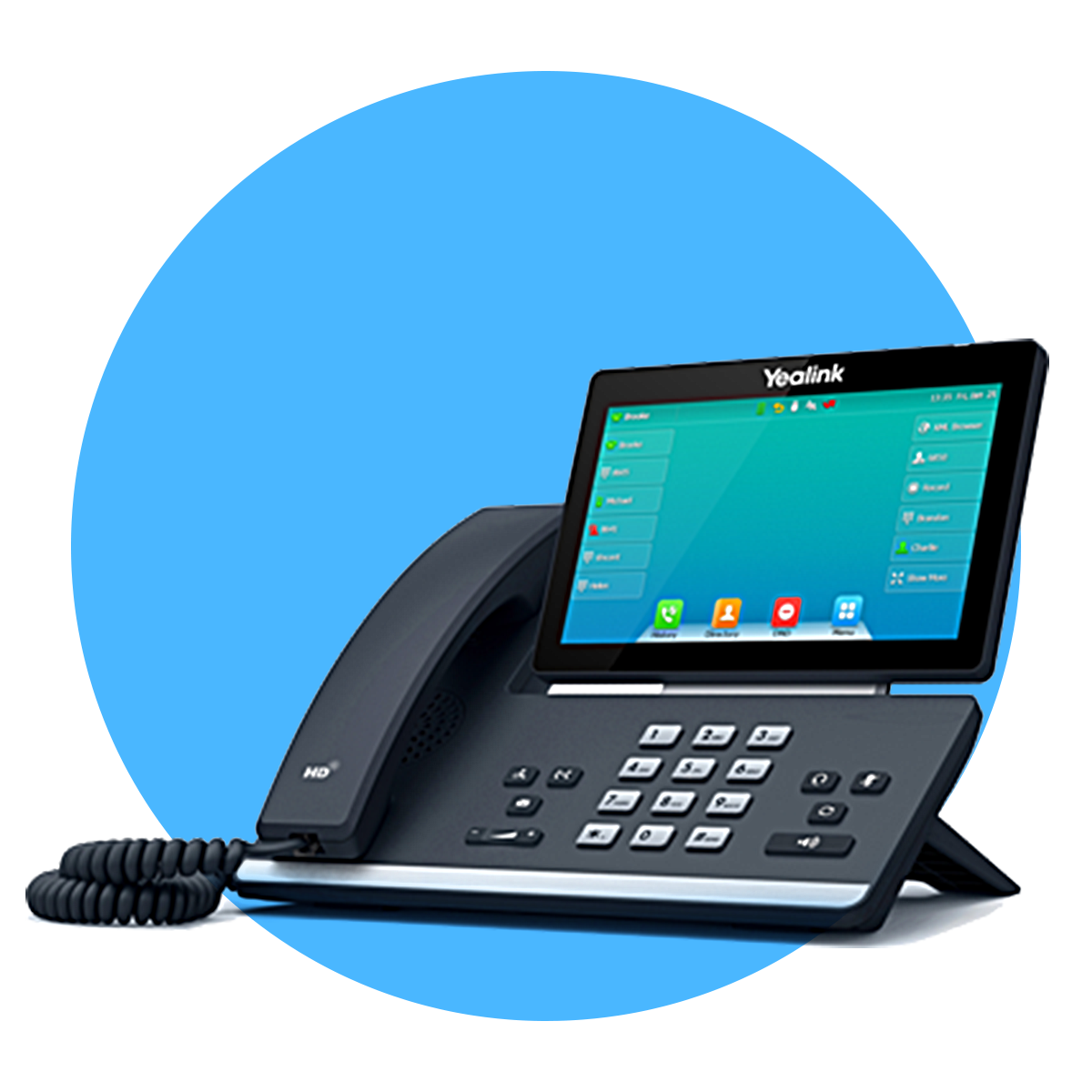 Hardphones
Manufacturers of phones specifically designed for VoIP have mastered the balance of esthetic and science. Even entry level models sport large graphical LCD displays with backlight, high-definition sound quality and easy to use features. These hardphones level up to equipment with multi-point touch screens, built-in Bluetooth and USB ports that allow for recording.
Your phone system can be completely cordless, too. One of Gabbit's most popular systems pair with up to eight handsets while eliminating the need for wires and charges. The result is superior and professional audio quality even in less than ideal network conditions.
Hardphones are simple to deploy, easy to maintain and upgrade, and save you time and money as part of your overall VoIP business solution. If you desire seamless call management and a variety of equipment styles to choose from, ask your Gabbit professional which hardphones will work in your organization.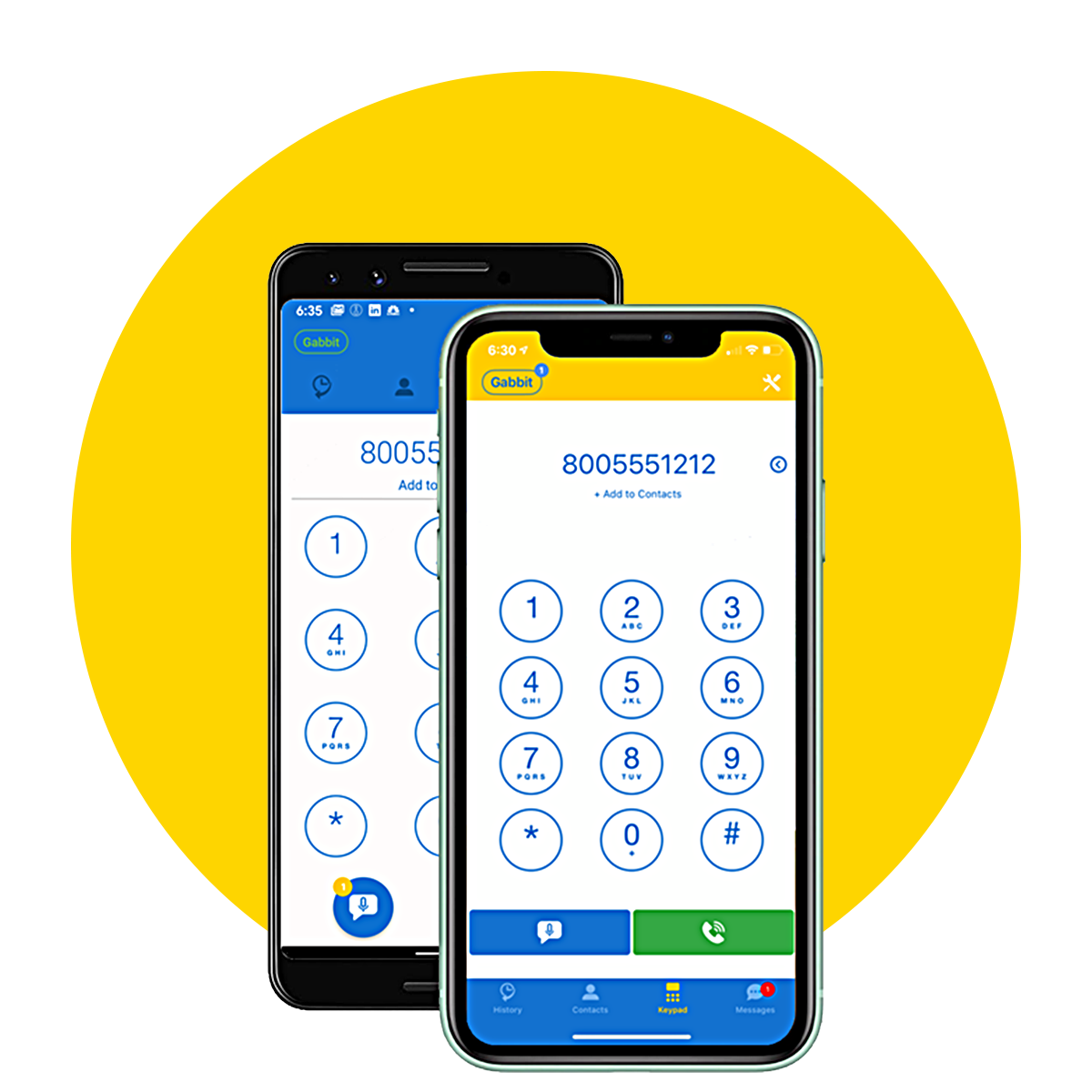 Softphones
A VoIP softphone is a simply a program or app that runs from your smart device or computer. It enables a user to make calls with a computer, smartphone or other mobile ready device, as well as utilize multimedia services such as Skype or Zoom. Gabbit's VoIP application is available for all major operating systems as well as for iPhones and Android. This app is specifically designed to be intuitive, easy to use and even easier to update. VoIP used on a computer will rely on an internal or external microphone and speaker to complete a call or web meeting. Available headsets offer long battery life and customizable ear pieces.
VoIP hardphones and softphones offer greater mobility and connectivity than traditional phone services. You aren't tied to a desk, and are up and running wherever there is an Internet connection. You don't even need a phone because you can make calls from computers or tablets. The equipment you choose with your VoIP service almost important as who you choose as your VoIP provider.
At Gabbit, you will get both state-of-the art reliable
VoIP service and the latest equipment
with the features you need.
Let Gabbit be your total business communication provider while saving you money. Call us at 844-442-2248 and see how Gabbit will keep you connected. Say more and pay less with Gabbit.