Reduce, Reuse, Recycle- From Your Old PBX System to VoIP
In 2019, a popular daytime talk show aired a segment featuring a teenager unsuccessfully attempting to dial a rotary telephone. Five million YouTube views later, the video is a reminder that technology and our knowledge of it change with time. Has your phone system kept up? While your company may have retired the rotary dial, you also may have hesitated to make the switch to VoIP.
Unlimited Scaling, Amazing Call Quality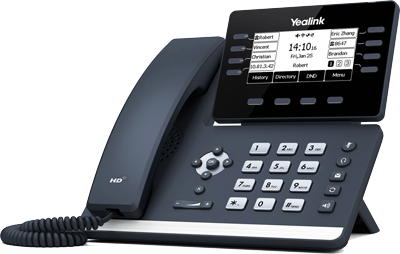 PBX stands for Private Branch Exchange, a private telephone network used within an organization. PBX users can use their traditional phone system to communicate internally and externally, but are often constrained by maximum numbers of lines or internal extensions. Conversion from an old PBX system to a Cloud phone system or cloud-based PBX allows for unlimited scaling, amazing call quality and predictable competitive pricing that makes sense for your business.
Even after you've decided to upgrade to the amazing features of VoIP, making the change can seem like more than an inconvenience. Upgrades to your traditional phone system are expensive and time consuming. Such as –
Adding a user
Switching locations
Adding those analog lines
Upgrading completely to Gabbit's VoIP equipment and service will save your business time and money. Moreover, it will fundamentally change the way you communicate.
Get New Hardware & Technology
You'll need new hardware and technology to take advantage of all the benefits and tools a VoIP system has to offer. Even if you've been told that your present system may work with VoIP, you will likely hit a brick wall during installation or service. Gabbit includes your equipment with an easy to understand monthly price that doesn't have hidden fees, so you won't be surprised with an overwhelming upfront charge.
Resell or Recycle Your PBX Hardware
Once you've made the smart choice of Gabbit VoIP, what do you do with your old equipment? Consider reselling or recycling your PBX hardware. The resale market in used telecom equipment is booming. Make some money selling your old equipment while saving money with your new VoIP technology. If your organization wants to foster good will, you can donate your old phone system hardware to a charity. Many donation services specialize in the redistribution of electronic equipment and even help repair and restore damaged items. Finally, recycling your phone system is an eco-friendly option if your equipment should really be retired for good. The EPA's recycling website can connect you with a recycler in your region.
Replace Your Outdated Communication
Technology with VoIP from Gabbit
Replacing your outdated communication technology with VoIP from Gabbit is a solid long-term decision for your organization. Start fresh with VoIP for your entire company, no matter what size. Gabbit is your only stop for quick and efficient set up, 24/7 customer service and flawless voice communication. Sit back and let us show you how VoIP from Gabbit changes the way you communicate for the better. You do your business- let us handle the VoIP. Say more and pay less with Gabbit. Call us at 855-542-2248 or email sales@gabbit.net.