Caller ID and VoIP
If you are a baby boomer or part of Gen X, you likely remember answering your telephone with no clue who was on the other end. With today's technology, you not only know who is calling, you can silence the phone and even block someone from calling again. Since 1984, caller ID has identified callers and facilitated conversations across the globe. This feature is no longer a luxury. Caller ID is necessary for quick and reliable business communication, and VoIP is no exception.
Current caller ID technology is similar to its original counterpart from the 20th century but offers many more advantages.
Your phone displays the company name when you make and receive business calls on a VoIP system. The system can be configured to display local prefixes in the area you are calling, which helps you relate to the community. Your system can also be adjusted so that regardless of which individual phone number your employees are calling from, your company's primary name and phone number will be displayed on caller ID.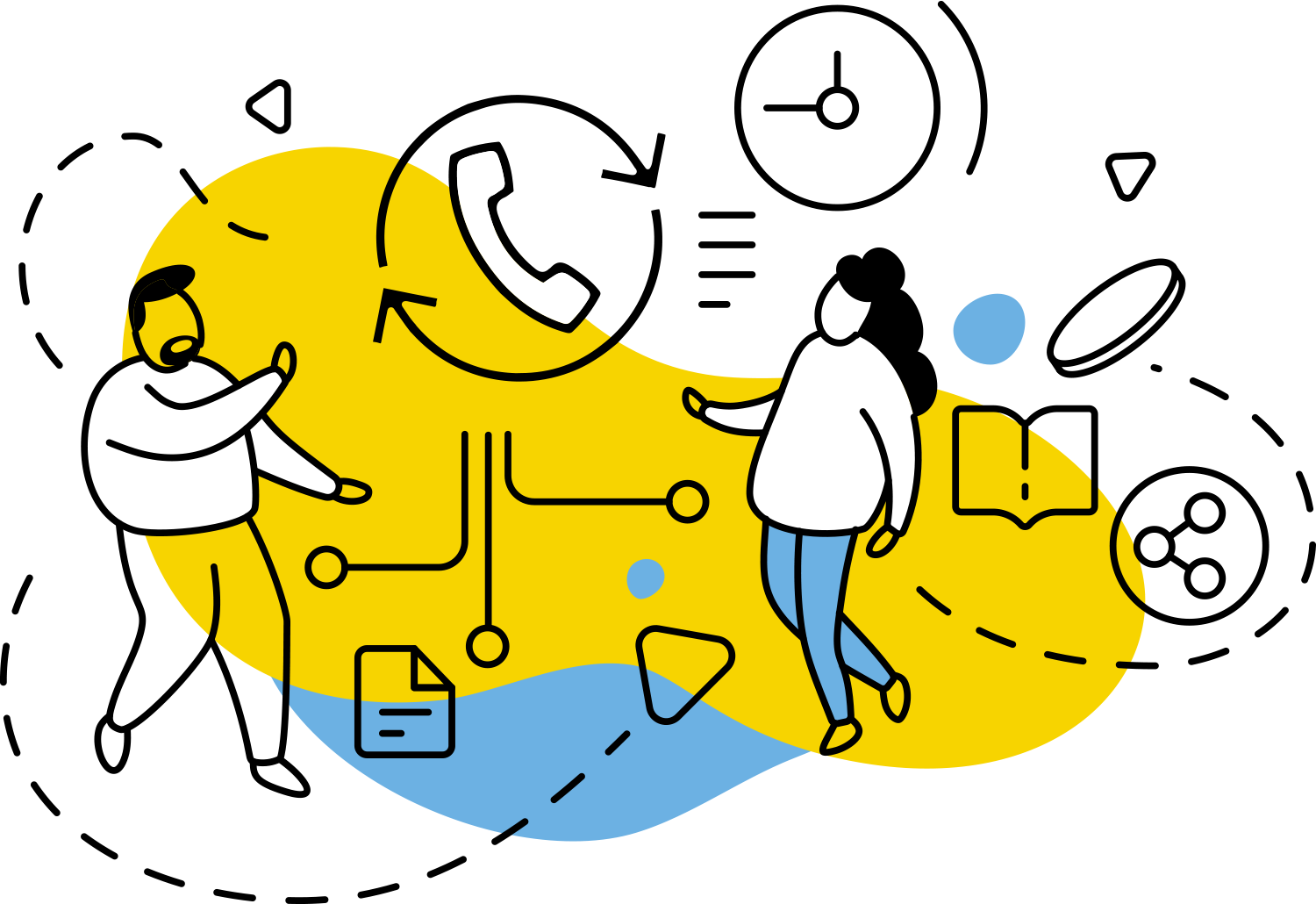 Other benefits of VoIP caller ID include:
Increased brand recognition as your company appears when you make outbound calls to current and future customers.
Privacy and protection for your employees because their individual phone numbers are not displayed
Increased productivity because you get instant identification of incoming callers
Professional appearance because your customers get a consistent experience with the same company name appearing on all phone lines
VoIP from Gabbit makes the most of caller ID possibilities with enhanced caller information and multiple ways to customize the display. Caller ID is one of many features available with cloud-based communication technology from Gabbit. Ask our expert staff about unlimited voicemail, unlimited call forwards, unlimited call queues, dial-by-name directory, music-on-hold, and much more.
Gabbit is ready to talk to you
about your business needs.
We work within your goals and budget to provide the best and most reliable VoIP service. We are proud of our superior customer service and transparent pricing. The price you see is the price you pay. You have many choices in who provides your unified communication services, and you deserve state-of-the-art technology with features like caller ID at an affordable price. You know you can trust Gabbit to provide you with great service because we show you what we have to offer from the very start. Reliability, security, and affordability are the cornerstone of our VoIP business. Choosing Gabbit makes sense when you want to say more and spend less for it. Gabbit makes it easy. With our caller ID, we will know it is you calling today at 844-442-2248.