VoIP Customer Service Matters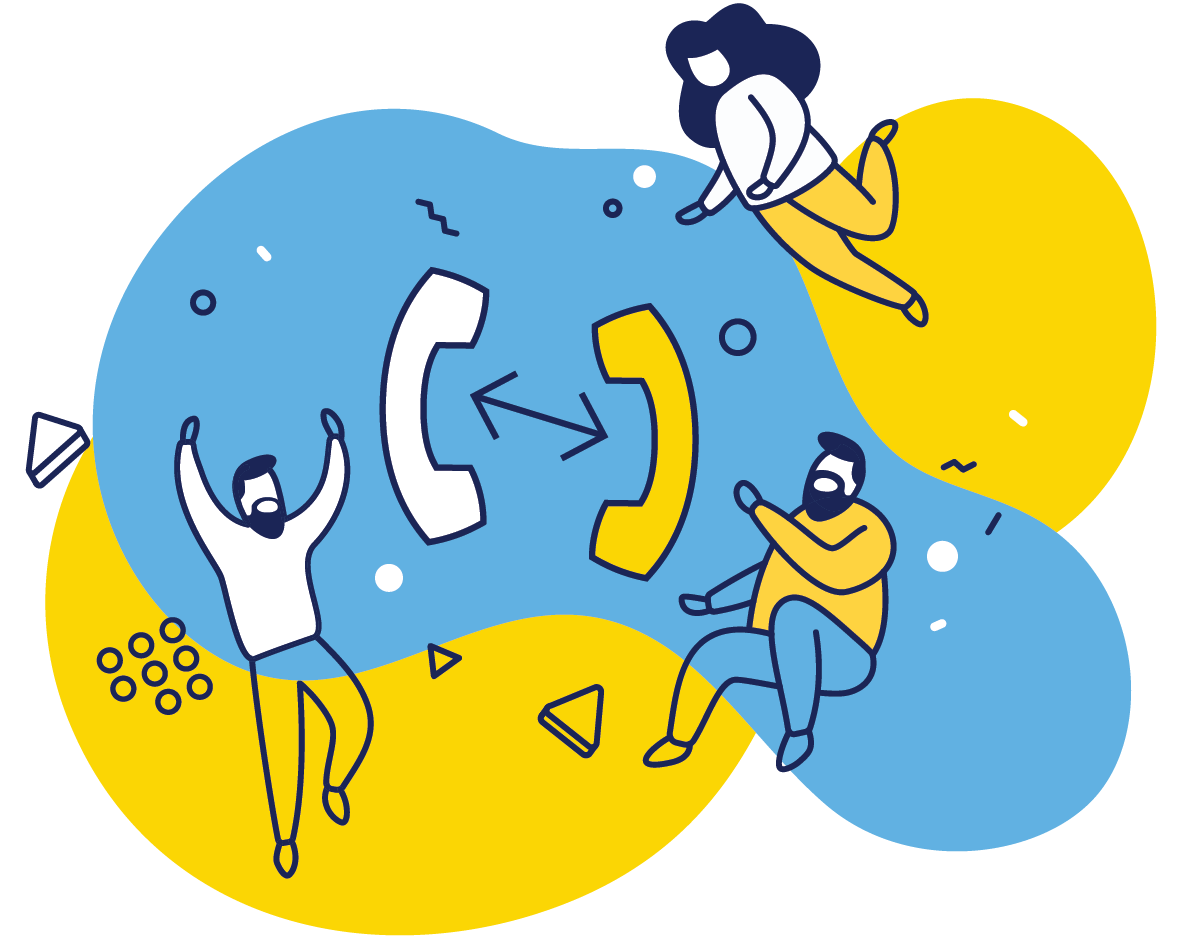 Small and medium size business owners know that customer service is the very best way to earn and keep customers. At Gabbit, we know our business clients strive to keep their own customer service levels top tier. Expectations of today's consumer have never been higher. Consumers will not hesitate to voice their opinions about a bad experience, whether it's in person, on social media, or a review website. As a business owner, you understand that providing exceptional and personalized customer service is a necessity. Your business should also expect excellent customer service from the organizations that keep your company going.
When you choose Gabbit, you are choosing the best possible customer service for your business.
Gabbit's customer service is


24/7.
The world does not operate on a Monday through Friday schedule. Gabbit's clients include businesses open late at night and businesses that have global communications in all time zones. If you have an issue, you can call us at any time. When your business relies on clear communication all day and all night, Gabbit is here to make sure that communication is possible all day and all night. Our customer service is also U.S. based so no question goes unanswered.
Gabbit's customer service is


personalized.
Your business shouldn't settle for anything less than an exceptional experience. Our customer service is not part of a nameless company that answers calls for dozens of other companies. Any issue that arises is handled by someone who works directly for Gabbit. Our team is knowledgeable, friendly, and responsive. You are the reason we are in business, and Gabbit will never take that for granted.
Gabbit's customer service is


straightforward.
From installation to maintenance, from training to billing, each interaction you have with Gabbit will be clear, prompt, and professional. We make it a point to understand your needs, address your concerns, and be your cloud-based communication solution. Gabbit values your feedback and appreciates your business. We've built our reputation on not only the best VoIP service for small and medium size business, but the best customer service, too. We go the extra mile, or an extra ten miles if the situation calls for it.
Hold your company relationships to
the highest standard of customer service.
Expect to be treated with kindness, professionalism, and respect. You deserve it. That is what you will get from Gabbit. Increased productivity is a result of Gabbit's award-winning service. Clear calls are a result of Gabbit's award-winning service. Most importantly, satisfied customers are the result of Gabbit's award-winning service. So, call us today, and let Gabbit show you why our cloud-based communication solutions are exactly what your organization needs. You can reach us at 855-542-2248 or sales@gabbit.com.