Choosing the Right VoIP Provider for Your Business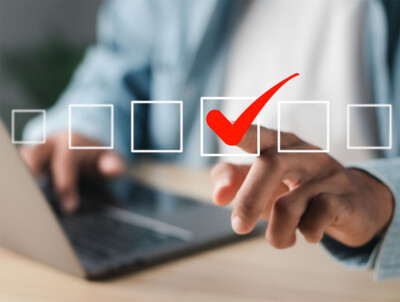 Business doesn't stop moving. With the rise of a remote workforce and global business partnerships, traditional phone systems just don't cut it anymore. VoIP changes the game when it comes to lightning fast, secure, and reliable communication. There are many VoIP providers out there, so how do you choose the right one for your business? Let's take a closer look at key factors to consider when selecting a VoIP provider.
Choose a VoIP provider with useful features. Think beyond call forwarding and voicemail. Most providers can provide your business with essential features. Gabbit provides over 70 amazing features as part of our Wheels Up Service. These include unlimited voicemail boxes, auto attendants, call forwards, ring groups and call queues. We offer music-on-hold, dial by name directories, browser software, SMS texting and much more. It's important to choose a VoIP provider that can offer the features and flexibility you need to streamline your communication processes.
Choose a VoIP provider that offers call quality and reliability. A VoIP system that experiences frequent outages, dropped calls, or poor call quality can disrupt your business operations and harm your reputation. Consider that the majority of your information and files are stored in the cloud, so continuous access to it is vital to daily operations. Gabbit has partnered with over 40 tier-1 ISPs to provide our customers with the most reliable service in the industry. Here at Gabbit, we also want to help you reach your business goals with a VoIP platform that leverages reliable and proven SIP technology utilizing the existing Internet connection of your business.
Choose a VoIP provider that grows with you. It's essential to choose a VoIP provider that can scale with your business and offer cost-effective solutions. Scalability with your cloud VoIP system allows you to project actual costs of expanding your phone system with consistent and upfront pricing from Gabbit. Let us help your company grow with communication services that keep your calls clear, data secure and employees operational. Gabbit makes it simple to add service with the flexible pricing and plans to accommodate your changing needs.
Choose a VoIP provider that offers security and peace of mind. Look for a provider that offers strong encryption and security protocols to ensure that your communications are secure and private. You should also ensure that the provider meets any applicable regulatory requirements, such as HIPAA compliance for healthcare businesses. At Gabbit, our VoIP services offer state-of-the-art defense mechanisms and are an important part of your overall cybersecurity plan. Cloud-based phone communication is very secure. Our communication experts are ready to explain how our advanced VoIP technology can keep your company's communication fast and secure. Security is always a moving target, but Gabbit stays ahead of potential threats with constant monitoring and network improvements.
Choose a VoIP provider that saves you money. Gabbit does that, too. We guarantee at least a 10% savings from your traditional service, but on average our customers save up to 40% or more). Just because you are saving money doesn't mean you are sacrificing quality. We deliver tremendously reliable service with abundant features customized to meet your business' needs. We do all of this with personal attention to your needs and unbeatable customer service.
There are many things to consider when choosing which VoIP provider will be right for your organization. We know that Gabbit will be your best option. We work with businesses of all sizes across the country. We make service to our clients our top priority. You will genuinely say more and pay less with Gabbit. Expect nothing less from your VoIP provider. Switch to Gabbit now at 855-542-2248 or sales@gabbit.com.